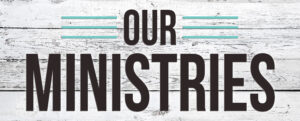 We have a group of dedicated individuals who have been packing up food & distributing it to those in need all over Warren County. We are blessed to have this food ministry and it brings us great joy that we are able to share it with others. We do need assistance with this ministry, mainly with the distribution. Please consider volunteering your time so we can continue this outreach.
Online sign ups available. If you are interested in helping with this ministry CLICK HERE for available jobs/time slots or message Mandy Kellogg at: kellogg3m@yahoo.com to sign up.
Small Groups
Small Groups have begun. Some of our groups still have openings. If you would like to join a group, please contact the church office and we can help find one for you.