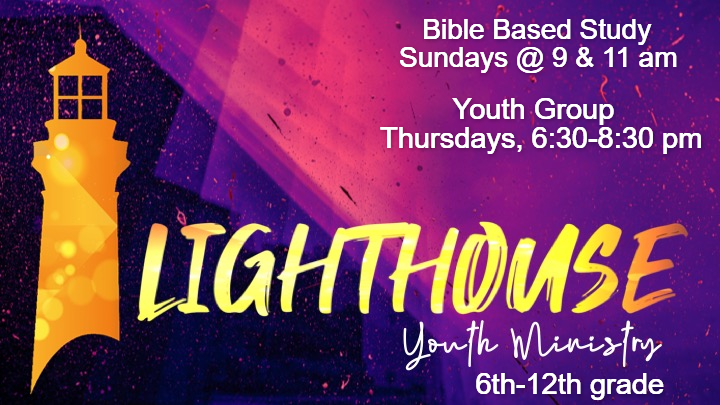 Welcome to Lighthouse Teen Ministry! A safe place where teens in 6th-12th grade can dive further into God's word together, learn more about who He is and deepen their relationship with Him!
Bible Study – Until further notice, there will be no class at the 9 am service. Teens will be dismissed to their class from the sanctuary after the announcements during the 11 am service.
Youth Group – Thursdays from 6:30-8:30 pm. Join us for Games, Fellowship, Worship & Discussion.

Due to lack of volunteers for the classes on Sunday mornings, we have had to go down to one service for the teens. We will resume classes at 9 am once we have some volunteers we can place into a weekly rotation. Volunteers are also needed for youth group on Thursday evenings. Please contact jessie@ybfree.org for more information on how you can help.