All events must complete the rental form before rental is approved. You can find the rental form at the church office or clicking here to download it…
When you reserve the facility for a wedding the duration time will start at 1pm the day before to allow for decorating and rehearsal, If extra time is needed please let us know in the office. Our Sanctuary and Gym both can hold 300; however, we do not have tables for that number so it may be beneficial to rent tables to bring in..
Bulletin Inserts:
We will print one half page insert to announce your: Wedding, Graduation, Dedication, Baptism or similar spiritual life event. Any additional inserts will cost per page. Any function asking for donation will be considered and confirmed before printing an announcement in the bulletin or as an insert. After the initial announcement any additional inserts will also cost per page.
We will not include inserts that advertise for profit sales benefiting an individual, such as: Tupperware, Jewelry, Avon, etc.
Deposit:
We ask for a security deposit with every reservation. After the event, provided that the facility is in acceptable condition, your deposit will be returned. We have a 'keep, cancel or pay' policy for security deposits, meaning if the reserved date is kept, and facility left in good condition, or canceled, your security deposit will be returned, however; if a reserved date is a 'no-show' we will keep the security deposit. Simply contact us if you have issues or need to cancel a reservation (814.563.9009)
*We will hold checks if the event is within 90 days and then return your check, if the event is more than 90 days out we will cash the check and return your deposit after the event. Deposit is due at time of scheduling to reserve the date on the calendar.
Rental Fees:
Payment is due prior to event, See pricing chart by Clicking
Responsibilities of the Renter:
Leave the building as you found it, unless other arrangements have been made

Chairs in their original arrangement
All trash and debris removed
Garbage emptied into the dumpster outside
Tables cleaned and stored
Bathrooms & Nursery cleaned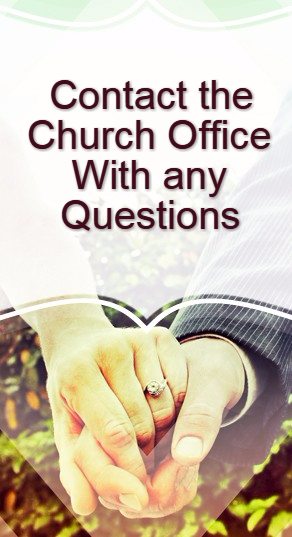 General:
No drugs, alcohol or gambling (i.e. small games of chance) are permitted anywhere on the grounds.
Neighbors should be considered when determining music volume.
Smoking is not permitted in the building.
The church is not responsible for and personal property
Church supplies are available by request– contact the Church Office prior to event

Table cloths, paper products, food stuffs, etc.

The renter is responsible for the actions of his/her guests as pertains to the facility

This includes damage to individually owned vehicles parked in our lot, and areas of the church that are not rented.

Report any issues to the church office